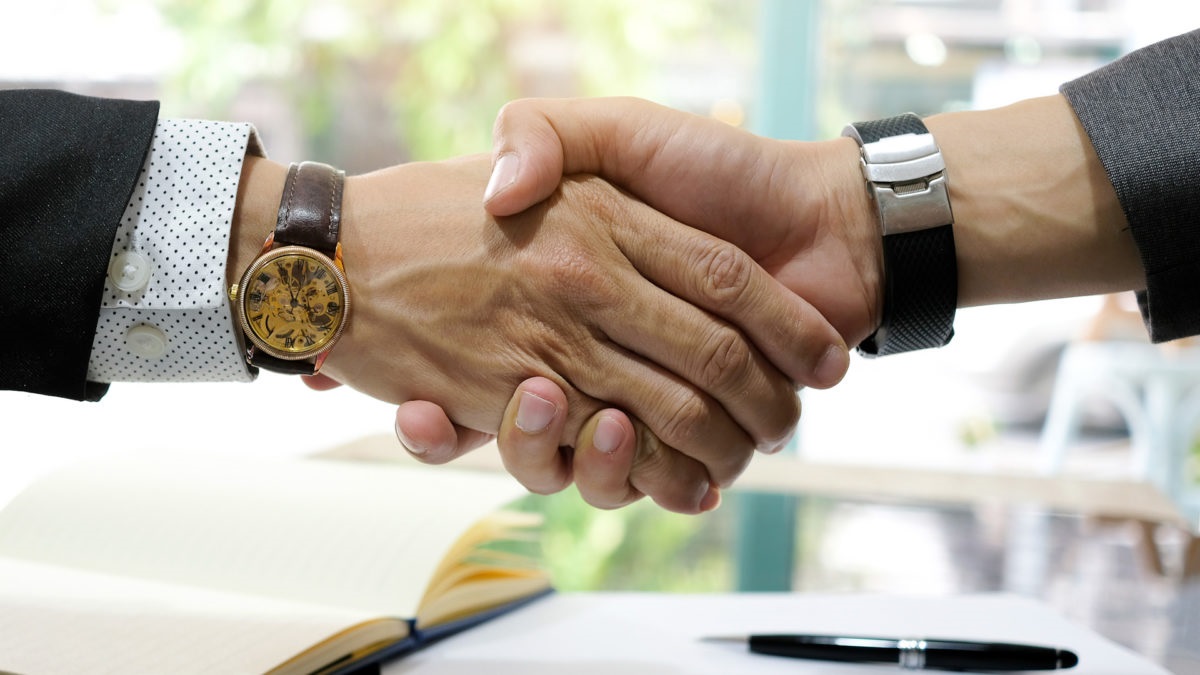 Europa Capital joins Fintex UK property lending program
London / Luxembourg, 11 February 2019
Fintex and Europa join forces to expand Fintex UK property lending program
Fintex onboards more institutional investment, as Europa Capital joins its UK Real Estate lending activity
Fintex originated and warehoused a robust loan portfolio using its own capital base
Portfolio was refinanced with senior financing from Europa Capital and junior financing from Fintex Capital
Over the past c. 1.5 years, Fintex already managed and funded approximately £27m in property loans
Fintex Capital is pleased to announce the successful completion of a structured portfolio financing within its UK real estate lending business, Fintex Confluence. As part of this transaction, a portfolio of property loans warehoused by Fintex has been refinanced, with senior financing provided by Europa Capital Debt Investment (ECDI), a specialised real estate debt fund, and junior financing provided by Fintex. As part of this refinancing additional monies are being invested by Europa and Fintex to finance a further expansion of the program.
The underlying portfolio consists exclusively of senior loans secured on UK residential properties via registered first-charge mortgages. These residential assets were independently valued at between c. £250k and c. £800k per property, with an average property value of c. £500k.
Since Q4 2017, Fintex grew a diversified and granular portfolio of residential property loans across all of England and financed this from the Fintex group's own capital base. In doing so, Fintex delivered strong credit performance with zero defaults and attractive risk-adjusted returns. By late 2018, the Fintex warehouse had reached a level of size and diversification that made it relevant and attractive for institutions, thus allowing this loan portfolio to be refinanced and tranched. Following this transaction, Fintex continues to manage the lending activity as program manager and security trustee for the Senior and Junior lenders.
Like all Fintex strategies, Fintex Confluence is supported by bespoke proprietary technology. Tailor-made software was developed in-house to enable the Fintex team to efficiently analyse and manage the risk within the portfolio and to closely track all loans and cohorts with smart analytics and data visualisation tools.
Overall, Fintex now manages c. $150 million across its different lending strategies in the UK, US and Continental Europe, the vast majority of which were funded by institutional capital. In addition to its institutional partnerships, Fintex makes investments as principal and also works closely with a select group of family offices.
Michael Birch, CEO of ECDI, said: "We are delighted to support Fintex, who have built a high quality and professional platform with strong credit integrity, combined with structured finance experience and proprietary technology. Fintex remains invested and has significant skin in the game, which ensures strong alignment of interests. In these uncertain times, Europa is pleased to be able to support this program to finance a granular portfolio of residential mortgages backed by a diversified pool of residential assets across the Country."
Robert Stafler, CEO of Fintex, said: "I am delighted to welcome Europa, an experienced institutional debt fund focused exclusively on UK property, as our new strategic partner for this carefully designed Fintex program. More and more institutional investors seek secure, private credit exposures for their diversified fixed income portfolios, especially in times where bond markets are unpredictable and the returns they offer low. Fintex was created to address their needs: capital preservation, low volatility, consistent income and attractive yields in meaningful size. We look forward to working closely with the professional team at Europa."
Contacts
Robert Stafler / Sophie Batoua
Fintex Capital
10a Chandos Street
London W1G 9DQ
Tel.: +44 20 3008 687
www.fintexcap.com
Mike Birch
ECDI
15 Sloane Square
London SW1W 8ER
Tel.: +44 20 7881 6800
www.europacapital.com

About Europa Capital Debt Investment (ECDI)Notes to Editors
ECDI is a provider of loans to the UK's property sector. The sole focus is UK and its team has deep UK market knowledge, an intimate understanding of the key UK real estate sub-markets and a local operating presence. The senior management team of ECDI has over 100 years of combined real estate and banking experience in the UK gained at leading banks, financial institutions and property companies. ECDI is a subsidiary of Europa Capital Partners LLP, which is a member of Rockefeller Group International, a subsidiary of Mitsubishi Estate Co. Since 1995, Europa Capital collectively raised nine real estate funds and committed to over 130 transactions totalling more than €11 billion across 19 European countries.
About Fintex Capital
Fintex Capital transforms the way institutional investors access alternative credit.
Fintex Capital is a unique principal investment firm dedicated to alternative credit. Its team has significant experience in structured credit, securitisations, real estate finance and consumer loans. Fintex was created to originate, structure, manage and finance bespoke lending strategies for its own capital base and for the institutional investment firms it partners with. Combining its team's in-depth understanding of capital markets with an innovative approach towards technology, Fintex is ideally placed to continue to create, fund and manage sustainable, low risk lending strategies which offer attractive yields, low volatility and low correlation with liquid asset classes. Leveraging proprietary technology, Fintex provides sophisticated monitoring, reporting, valuations and projections for each portfolio. The firm received industry awards and recognitions for its innovative approach towards creating bespoke, proprietary technology within alternative credit.
---