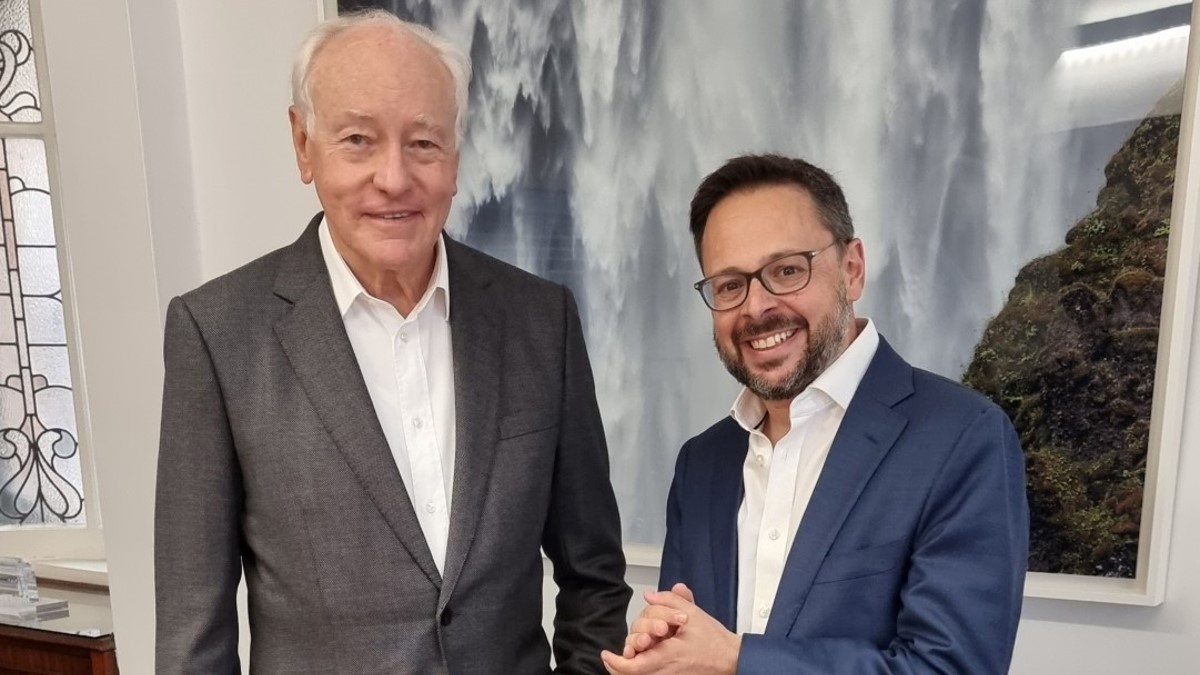 Fintex Capital appoints Tony Trahar as Strategic Adviser
London / Luxembourg, 26 July 2023 – Fintex Capital, the fintech investment firm dedicated to private debt, announces the appointment of Tony Trahar as Strategic Adviser to the firm.
Tony Trahar has had a distinguished 40-year career at the top of global business, including 7 years as CEO of Anglo-American PLC, one of the world's largest natural resource groups and a FTSE 100 company. Mr Trahar brings extensive business and strategy experience to Fintex Capital and will play a crucial role in the continued expansion and governance of the firm.
During this tenure as Anglo American's CEO, Tony oversaw significant growth including $15bn of acquisitions, $11bn in disposals and a $19bn take private of De Beers Diamonds with the Oppenheimer family and Botswana's Government. He also held Directorships at AngloGold, De Beers and Anglo Platinum. Prior to that, he was CEO and then Chairman of Mondi Group, the paper & packaging group that is now also a FTSE 100 constituent.
Since leaving Anglo American PLC, Mr Trahar has held several advisory roles including Barclays Natural Resource Investments (2007 – '13), Macquarie Bank (2014 – '16) and Vision Blue Resources (since 2022). Tony is a Chartered Accountant, holds a degree in commerce, a Doctor of Laws (hon. causa) and was awarded Knight Commander (Gold Cross, 1st Class) by Austria for Services to Austrian Industry.
This is a pivotal time for Fintex Capital, as it moves into its next phase of growth. Backed by institutional investors and sophisticated Family Offices, Fintex has already provided more than £300 million in private debt to the market, consistently delivering attractive returns for investors.
Robert Stafler, Co-Founder and CEO of Fintex Capital, said: "I am delighted that Tony now joins us as Strategic Adviser. The Trahar family office has been a long-term investor in our firm and in our discretionary funds since 2018, so we have informally benefitted from his wise counsel for several years. It gives me great pleasure to now welcome him formally to our Advisory Board. His commitment to operational excellence and governance as well as his deep experience will bring strategic value to the development and growth of our business."
Tony Trahar said: "I am pleased to deepen my involvement with Fintex Capital. I have been impressed with Rob and his team and their ability to consistently deliver value to borrowers and outperformance to investors. As banks continue to retrench and act with reluctance, current markets offer highly attractive opportunities for assertive-yet-cautious lenders like Fintex. I look forward to providing strategic input with a focus on growth and governance."
– ENDS –
NOTES TO EDITORS
Fintex Capital (www.fintexcap.com) is an innovative investment firm in private debt. Since 2016, the firm has provided in excess of £300 million in private debt capital to the market, principally providing senior and mezzanine debt facilities to lending businesses and portfolio owners. Fintex manages discretionary investment funds for select Family Offices and segregated managed accounts for a variety of institutions. The firm leverages technology and designs systems to manage and monitor risk and cashflows. The team of 14 professionals combines traditional credit with 21st century analytics with an emphasis on transparency, data clarity and digital convenience.
---