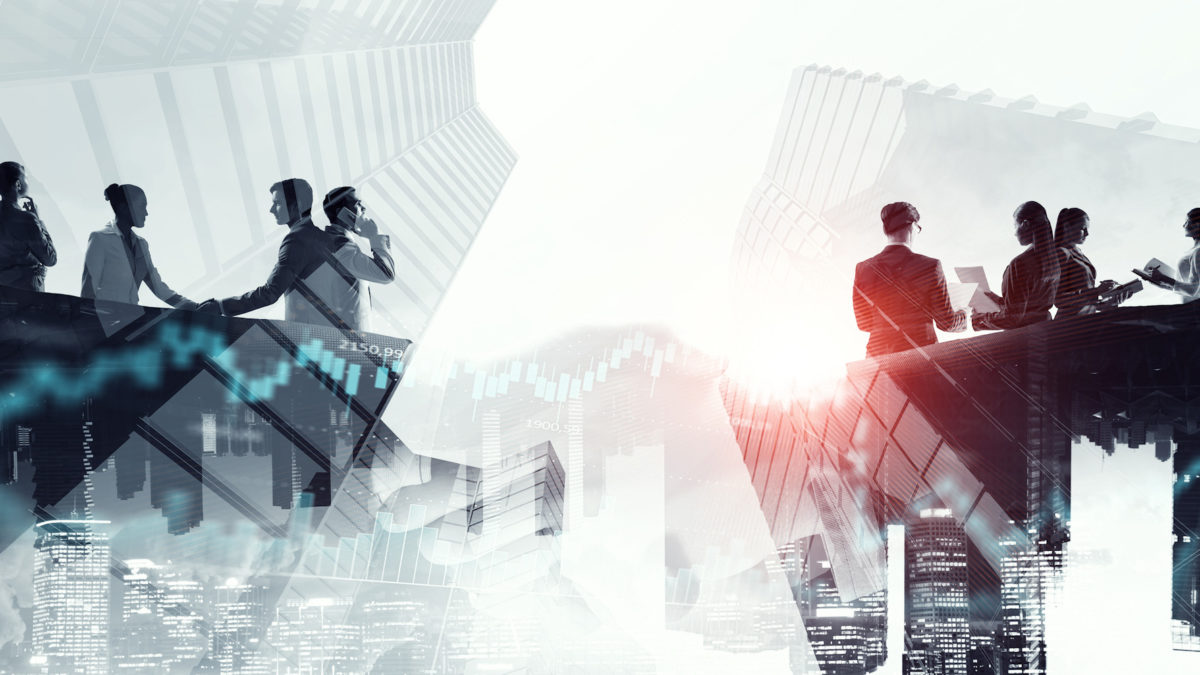 Rose Kutner joins Fintex as Chief Capital Officer
Rose Kutner joins Fintex as Chief Capital Officer
London / Luxembourg, 8 October 2018
Fintex Capital, the institutional investment firm dedicated to direct lending and alternative credit, is pleased to announce that Rose Kutner has joined the firm as Chief Capital Officer. Rose will be spearheading the firm's efforts to grow assets under management and further develop its marketing efforts. Rose will also join the firm's Executive Committee.
Until recently, Rose was a Managing Director at UniCredit Bank where she ran the global High Yield Credit Sales team for 6 years and led the Bank's UK Credit Sales across High Yield and Investment Grade. Rose has 19 years' experience in Credit Sales covering institutional investors across the UK and Western Europe. Prior to UniCredit, Rose worked at JPMorgan in High Yield Sales for 13 years. She brings with her a wealth of experience in credit and sales and strong institutional relationships.
Robert Stafler, Fintex CEO, said: "I am delighted to welcome Rose. Our paths first crossed at JPMorgan in 1999 and I am thrilled to be working side by side with Rose here at Fintex. With close to $150 million in assets under management, Fintex is now ready to enter the next stage of growth. There is no doubt that Rose's market expertise, the wealth of her experience across credit products and the strength of her relationships will have a massive impact on our firm. I look forward to learning from Rose's experience, her ideas and her creativity."
Rose Kutner commented: "Fintex has built an exciting and innovative platform. Its remarkable growth since inception demonstrates that there is strong market demand for its products. Having live investments in Euros, US Dollars and Sterling – all delivering stable and attractive returns – makes Fintex directly relevant to all institutions interested in alternative credit and direct lending. I look forward to being part of this team of dynamic and dedicated professionals, as we take Fintex to the next level."
Contacts
Helena Fraser
Fintex Capital
10a Chandos Street, London W1G 9DQ
helena.fraser@fintexcap.com
Tel.: +44 203 008 6870
www.fintexcap.com
About Fintex
Fintex transforms the way institutional investors access alternative credit. Founded by Robert Stafler and Jérôme Anglade in 2015, Fintex is exclusively dedicated to direct lending and alternative credit. The team has years of investment experience and an in-depth understanding of structured credit, securitisations, real estate, SME and consumer finance.
In 2015, Fintex Capital established Fintex Origin, its German consumer lending strategy and started buying loans originated by auxmoney GmbH, continental Europe's largest marketplace lender in 2016. In 2017, Fintex initiated its UK real estate lending strategy, Fintex Confluence. US consumer loans is now the firm's third lending strategy.
Leveraging its team's experience in capital markets and an innovative approach to risk management, credit and technology, Fintex is ideally placed to continue deliver sustainable and attractive yields to institutions investors in the prevailing low interest rate environment, with low risk and low volatility investments.
A growing pool of institutions recognise that carefully structured direct lending investments offer attractive returns. Fintex Capital asset manages sizeable portfolios of loans to enable institutional investors – banks, pension funds, insurance companies, large family offices and asset managers – to gain direct exposure to the underlying loans. As an innovative asset manager, Fintex has received several industry awards and recognitions.
---