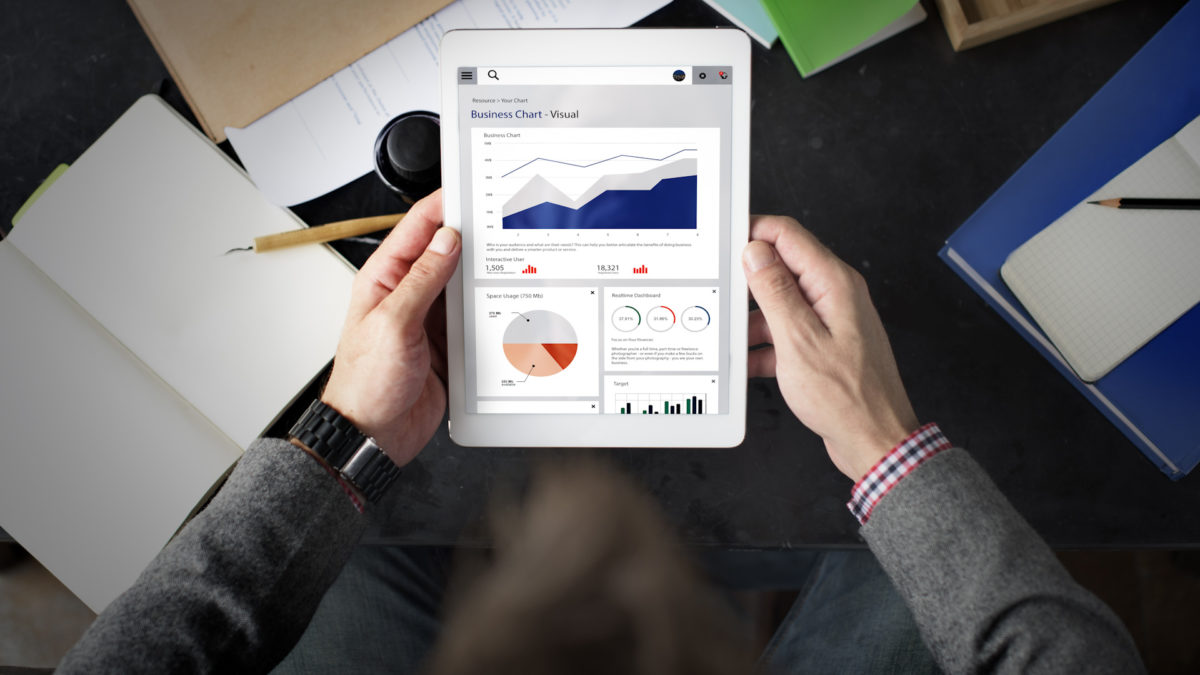 Fintex Capital launches a tailor-made loan analytics tool
Fintex Capital is pleased to announce that it released the latest version of its loan performance, monitoring and analysis tool – LISA 3.0 – last week.  This sophisticated, proprietary software was developed by our experienced credit and tech teams over the past two and a half years. By analysing and visualising large data pools with efficiency and accuracy, LISA provides a granular analysis of each Fintex loan portfolio. LISA's powerful engine allows the 'slicing and dicing' of individual portfolios according to a variety of parameters, from loan vintage to borrower rating and loan maturity. It enables our analysts to measure performance, benchmark portfolios, identify and quantify areas of risk and forecast cashflows swiftly and accurately.
Powered by LISA, Fintex Capital's clients benefit from robust and independent verification of the assumptions and forecasts provided by the select lending platforms we work with. This provides greater visibility and confidence regarding originations, allocations, performance and risk. Its smart and dynamic data visualisation tools include heatmaps and infographics to provide easy-to-read views of each loan portfolio, which allows our credit analysts to identify with high degrees of precision which cohorts or sub-cohorts deserve further scrutiny at any one time.
Rafi Goldberg, Senior Quant at Fintex said:
"LISA performs a difficult and diverse set of tasks: to digest and visualise enormous data pools, highlight the most relevant data subsets, forecast portfolio cashflows, conduct sensitivity analysis and predict future returns. To deliver all this, LISA was built on the back of robust and complex credit modelling, and then cast into a powerful engine capable of analysing thousands of loans and hundreds of thousands of contracted payments within seconds. Significant investments into data infrastructure were required to make LISA the quick, accurate and powerful tool it has now become. This allows our team to keep its finger on the pulse of each portfolio and take appropriate action, if necessary."
Fintex CEO Robert Stafler added:
"We make a long-term commitment towards our institutional clients to add real value in portfolio risk management. Developing tailor-made risk management tools like LISA embodies our approach, which is unique in the market. Over the past years, LISA evolved well beyond simple monitoring and reporting. It  now delivers a comprehensive and deep understanding on each loan portfolio enabling us to perform credit microsurgery.
"Fintex Capital's business is one-of-a-kind.  Our strategy stands on three pillars:
First, turnkey bond issuance; our proven ability to wrap unwieldy portfolios of loans into simple tailor-made bonds, making complex private credit investments hassle-free for institutional fixed income investors.
Secondly, a top-notch team, which combines deep credit expertise with a thorough understanding of capital markets and principal investment experience.
LISA embodies the third pillar in our strategy; the ability to develop sophisticated and proprietary data tools, tailor-made to fit the credit strategies we invest in.
"This combination is immensely powerful. To the best of our knowledge, no other firm approaches the high-in-demand alternative credit universe with a similar level of infrastructure, innovation and capability."
Contacts
Jemima Hindle
Fintex Capital
10a Chandos Street, London W1G 9DQ
Tel.: +44 203 008 6870
jemima.hindle@fintexcap.com
www.fintexcap.com
LISA 3.0:  Key features at a glance
Portfolio Management
LISA enables Fintex to monitor data for the loan portfolios, measuring loan-by-loan performance and comparing portfolios against the appropriate benchmark to accurately analyse performance against target. This also enhances the quality of our reporting, with deeper portfolio insights becoming available to our institutional clients.
Risk Management
LISA's precise loan level analytics can be used to assess risk at a granular level. The tool generates heatmaps that allows for on-the-spot breakdowns of each portfolio and its sub-cohorts across any time period.
Stress Testing
Our quantitative analysts are able to flex the assumptions and examine portfolio performance under different assumptions. This allows Fintex to efficiently forecast different scenarios, thereby enabling our customers to better quantify risk.
Versatile Technology
LISA has been engineered to accommodate new forms of loan data with different fundamental variables. It therefore supports Fintex Capital's plans to expand into new strategies by providing an adaptable framework for ongoing credit microsurgery which can be applied to new asset classes as we expand.
About Fintex Capital
Fintex Capital's mission is to transform the way institutional investors access high quality lending platforms. Fintex, founded by Robert Stafler and Jérôme Anglade, has years of experience in alternative credit and an in-depth understanding of structured credit, securitisation markets, real estate, SME and consumer finance. Fintex was created in 2015 to originate, structure and manage bespoke fixed income investments for sizeable professional investors with an institutional mindset. Its aim is to deliver capital preservation, consistent income and superior risk-adjusted returns across all its products.
Leveraging its team's experience in deep capital markets and its innovative approach, Fintex is well placed to continue and create sustainable, low risk, low volatility lending products which offer attractive yields to institutional investors in the prevailing low interest rate environment. In 2016, within a year of the launch of its first product, Fintex Capital already received several industry awards and recognitions.
How Fintex works
Fintex Capital purchases sizeable portfolios of loans originated by experienced originators as principal. To finance these loan portfolios, our customers – typically large asset managers, banks, insurance companies or pension funds – purchase bonds issued by Fintex, linked to discrete loan portfolios of their choosing. Our bonds are capital markets-friendly instruments; they carry an ISIN and are settled through Euroclear and Clearstream thereby eliminating time-consuming processes. In doing so, Fintex enables meaningful capital to be deployed in a well-managed and hassle-free manner, with professional risk management processes in place. The firm's centralised risk management systems enable our team to closely track the performance of each individual loan and provide sophisticated monitoring, reporting, valuations and projections for each portfolio to a top-class standard. Fintex is highly selective of the originators it works with. Our team works closely with our origination partners, so our customers benefit from direct, privileged access to market-leading originators.
---